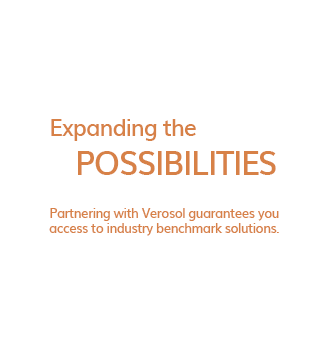 "Verosol products are manufactured with an environmentally responsible outlook"
Verosol is a specialist in the design and manufacture of functional interior solar shading fabrics and blinds. Founder Cornelis Verolme established the Verosol vacuum metallising company in 1965 and developed a process - still unique today, of applying a microscopic layer of aluminium to textile, to create innovative performance fabrics.

Verosol is the inventor of metallised fabric and pleated blinds and continuously innovates to offer the highest performance in sun and daylight control to create more comfort and a sustainable building environment. Headquartered in The Netherlands Verosol has facilities in The Netherlands, Australia and Spain, with a worldwide licensee network for global distribution.

Our Headquarters and manufacturing facilities located in Revesby, NSW, Australia, service Australia, Asia Pacific and is supported by distribution centres and staff located in every capital city in Australia..