The history of blinds
The use of blinds dates as far back as humans began to build permanent (and semi-permanent) dwellings. Tribal people living in harsh desert climates – in Asia, Africa and elsewhere – used simple shading devices made from vegetation to protect them from heat and glare.
The ancient Egyptians were known to make blinds from bamboo and ancient Chinese blinds were made using similar materials. But it was the Persians who introduced blinds to Europe. They first gained popularity in the Italian city of Venice (hence the name 'Venetian blind') and later spread throughout the continent, and later the rest of the modern world.
Types of blinds available in Australia today
Since then, of course, the types of curtains and blinds available has increased dramatically. So, what types of window blinds and window coverings are available in 2021, and how should you choose between the different types of blinds to find what is best for your home design ideas?
Curtains
It's worthwhile, first, to distinguish between blinds and curtains. The major difference is the way in which they cover windows. Curtains drape in front of windows, while blinds sit more directly over (and closer to) windows and doors. Those choosing curtains tend to do so for their aesthetic appeal, while house blinds offer their own benefits in terms or ease of use, thermal efficiency, and functionality.
Roller blinds
Also sometimes known as Holland blinds, roller blinds are versatile window coverings which are suitable for windows of every size, large or small, and for everywhere from the bathrooms and kitchen to the bedroom and living room. Available in a range of fabrics, from thermally efficient metallised blinds, blackout blinds, to translucent versions, they also can be purchased as double (twin) or single systems with linked or split control systems.
Vertical blinds
Perfect for installation with balcony doors, sliding doors and so forth, vertical blinds feature individual slats running on tracks adjacent to the top of the window or glass door. When used on large windows of doors, they have the added benefit of not bending in the middle as horizontal blinds do.
Venetian blinds
Still among the most popular blinds on the market, Venetian blinds (also sometimes known as horizontal blinds or vanishing blinds) are suitable for windows and doors of any size. Available in a range of materials including aluminium, timber, bamboo, faux wood, PVC, and vinyl, these decorative blinds are generally adjusted with a wand and raised or lowered with a cord.
Roman blinds
Constructed with large horizontal panels of fabric and known for their softness and easy elegance, Roman blinds are rightly considered an excellent alternative to curtains. Because each fabric panel is connected on the front or back by a batten, the fabric folds tidily every time the blinds are lowered and raised.
Pleated & Cellular blinds
Also known as Concertina blinds or pleated shades, pleated & cellular blinds deliver a timeless look and can be relied upon for excellent heat and light control. They reduce glare to ensure a comfortable living and working environment. Generally, pleated blinds are made from fabric or sometimes even paper. These paper blinds, some of which feature patterns, are particularly popular in Asia.
Mini blinds
Mini blinds are basically Venetian blinds with very thin slat widths of around 25mm. Those wanting to go even narrower have the option of choosing micro blinds, which have slats that measure approximately 15mm wide.
External blinds
An excellent method to not only control light, heat, and glare, but also to integrate outdoor areas with the rest of the house, external blinds and external shutters are becoming increasingly popular across Australia.
Blind options – installation & cost
Though installing blinds and house shades doesn't rank with jobs like waterproofing, electrical work, and so forth as tasks that should be left to professionals and DIY blinds installation is an option, this should only be attempted with the experience, the right tools, and diligence to do a good job.
Those (most of us) who choose to hire a professional to install their blinds can expect to pay something in the price range of $60-100 an hour and slightly more to install curtains.
The cost for the actual products varies greatly according to quality and blind types. Noting that designer products may be priced beyond these ranges, here are some estimates for popular blind styles:
Roller blinds: $275–1200
Double roller blinds: $380–1500
Aluminium blinds: $150–350
Roman blinds: $280–1000
Timber Venetian blinds: $262–990
Plantation shutters: $385–770
Vertical blinds: $150–400
Honeycomb blinds: $275–1300
Curtains: $75–800
Eight of the best blind ideas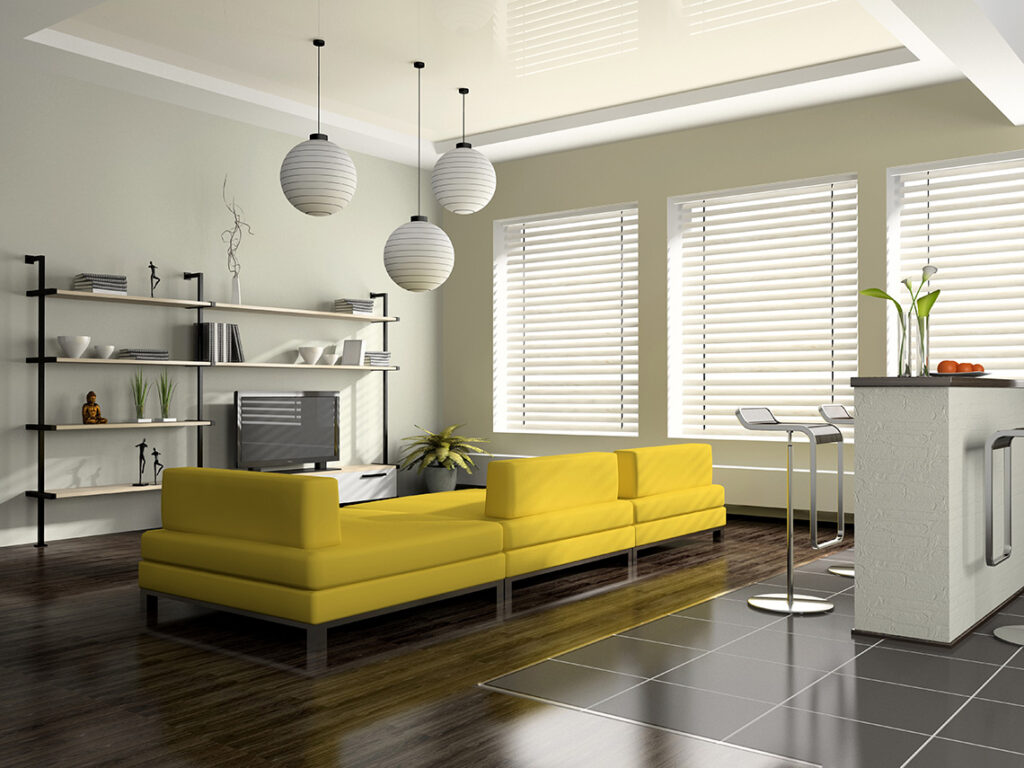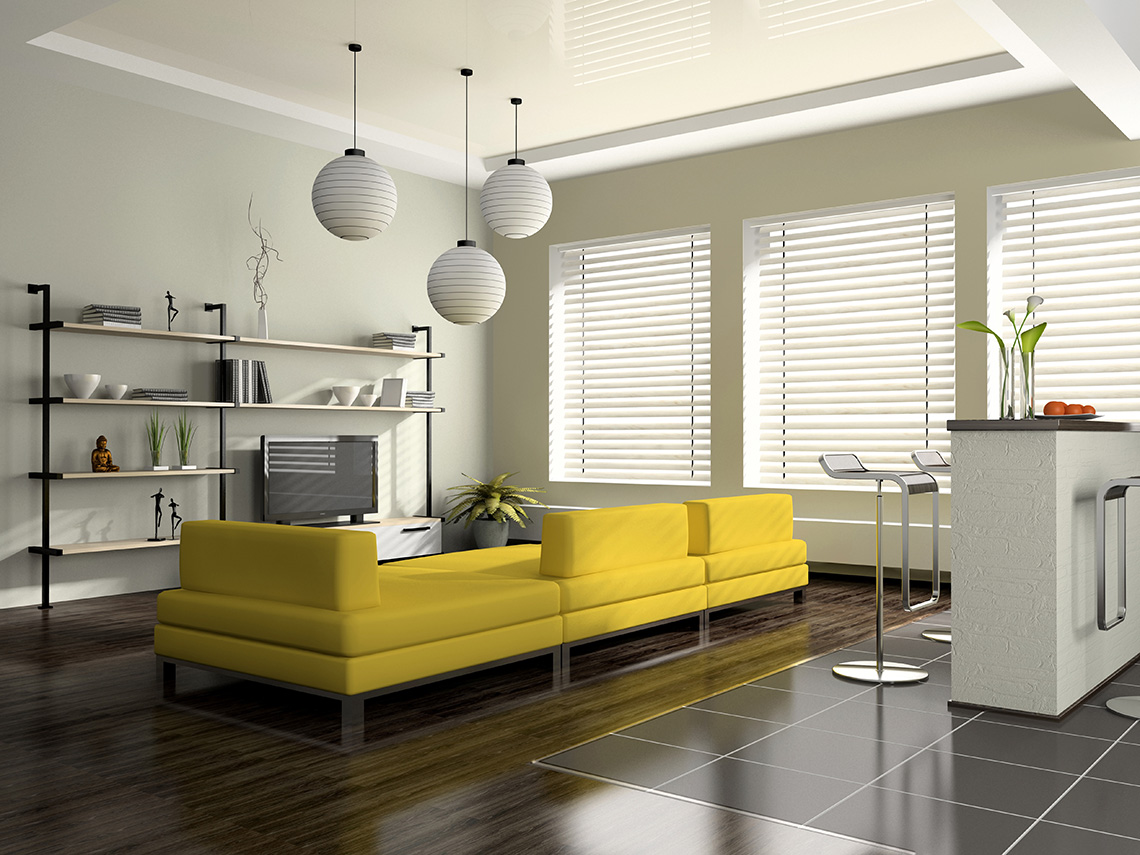 1) 50mm basswood timber venetian blinds
Made from Basswood, a dimensionally stable hardwood timber, these venetian blinds feature slats that are 50mm wide and 3mm thick. Available in several colours, all slats as well as the bottom rails are finished with a UV coating.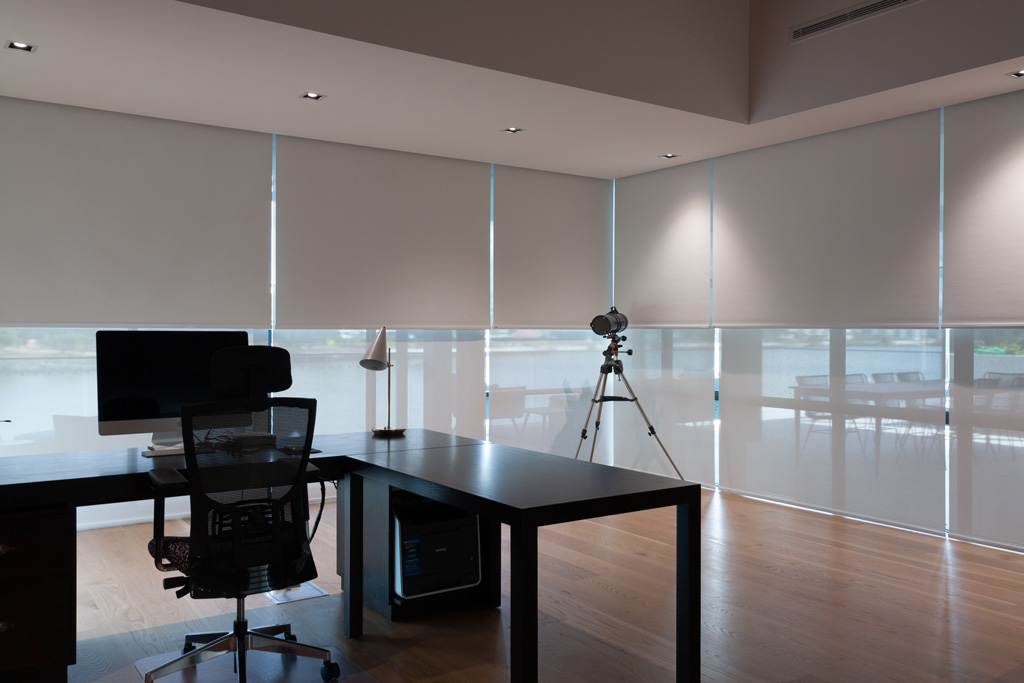 2) Ambience twin roller blinds
Available in chain operated, as battery operated cordless blinds, and AC Motorised models, Ambience Twin Roller Blinds comprised of two independently-operated blinds (with a combination of any of the Verosol fabrics) within a single bracket. A typical example would be the incorporation of a blackout material on one blind, for when users want privacy, matched with a semi-transparent fabric on the other blind for those times when privacy is not important but glare reduction is.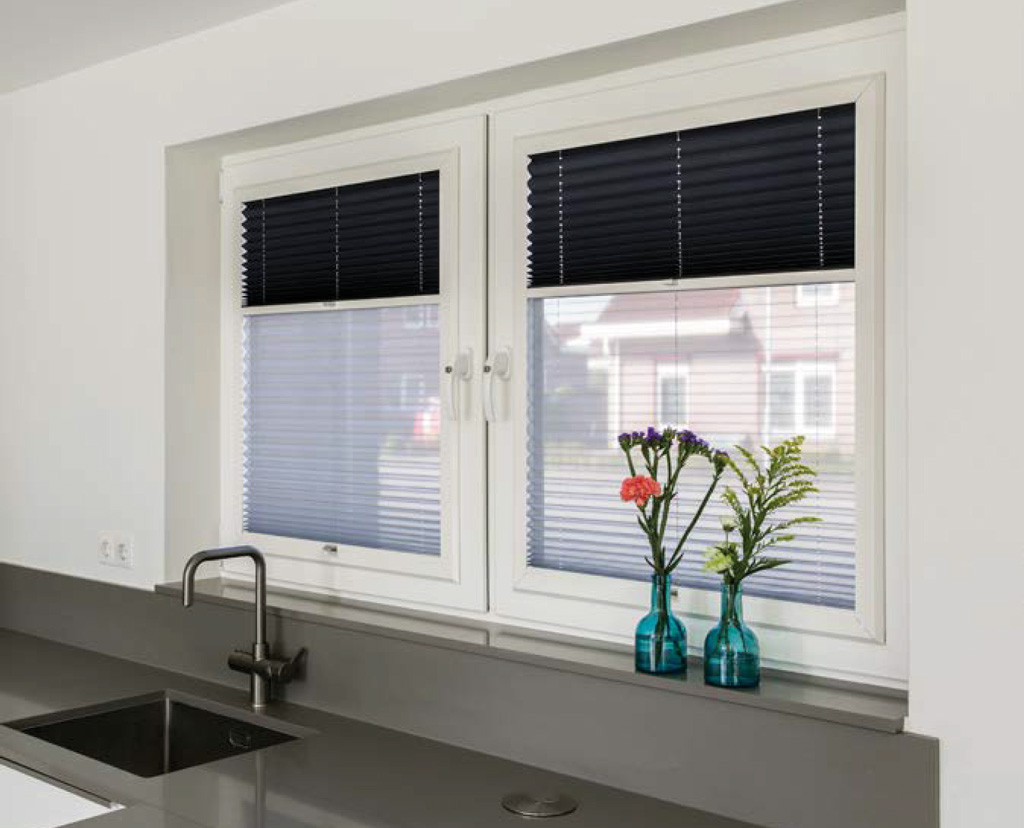 3) Framed pleated & cellular blinds
Simple, elegant, and simple to install, Verosol's Framed Pleated & Cellular Blinds deliver heat and light control while maintaining uninterrupted views from your home windows. Available in a choice of 11 materials (ranging from transparent to blackout), these blinds are even suitable for use on tilt + turn windows as well as applications in which drilling is not possible.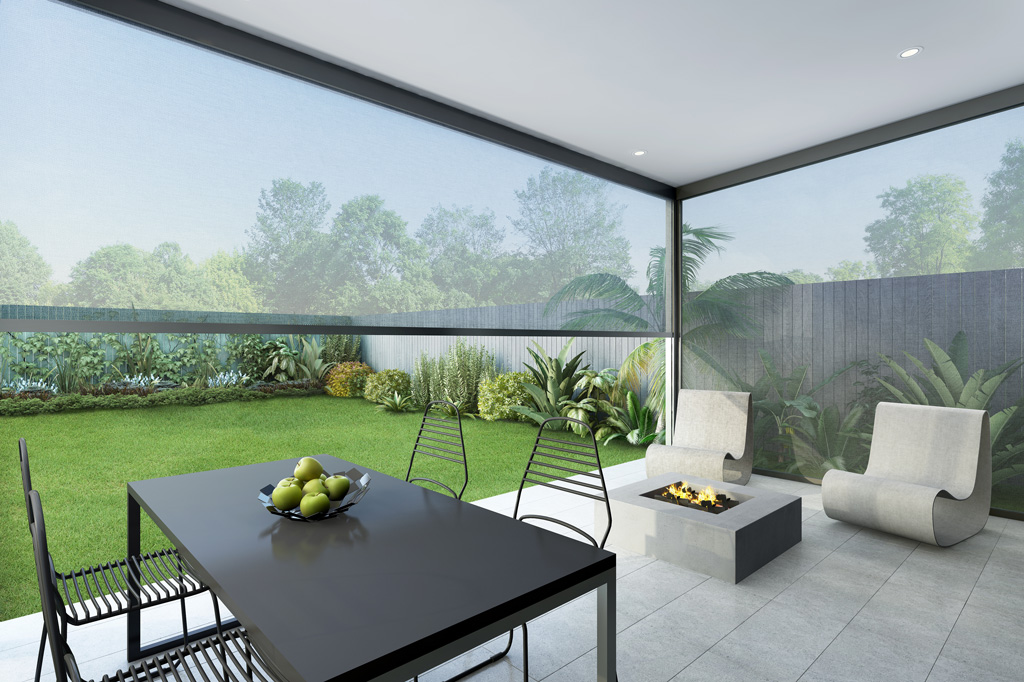 4) Ambience external zip roller blinds
Ambience external zip roller blinds are perfect for enclosing outdoor entertainment areas and ensuring protection from the elements. Available in semi-transparent and non-transparent options, these external blinds help blur the lines between 'indoor' and 'outdoor' and open up your home to its full potential.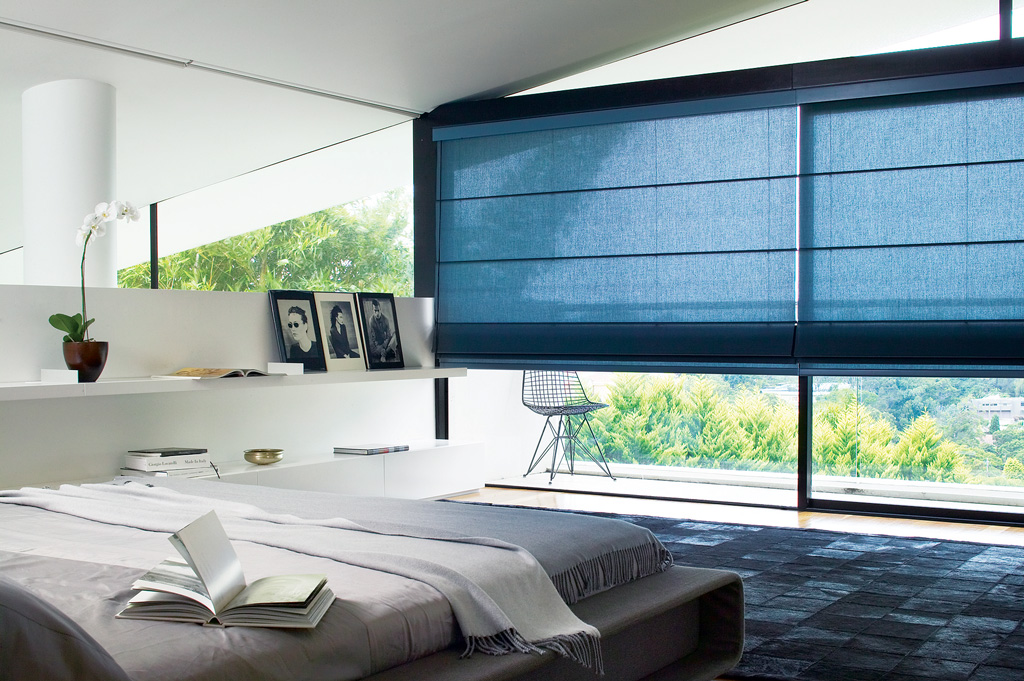 5) Mode motorised roman blinds
Verosol's Mode motorised roman blinds are available in a choice of 22 transparent, semi-transparent, non-transparent and blackout fabrics. Boasting a sleek contemporary appearance, these automatic blinds are recommended for all types of interior applications.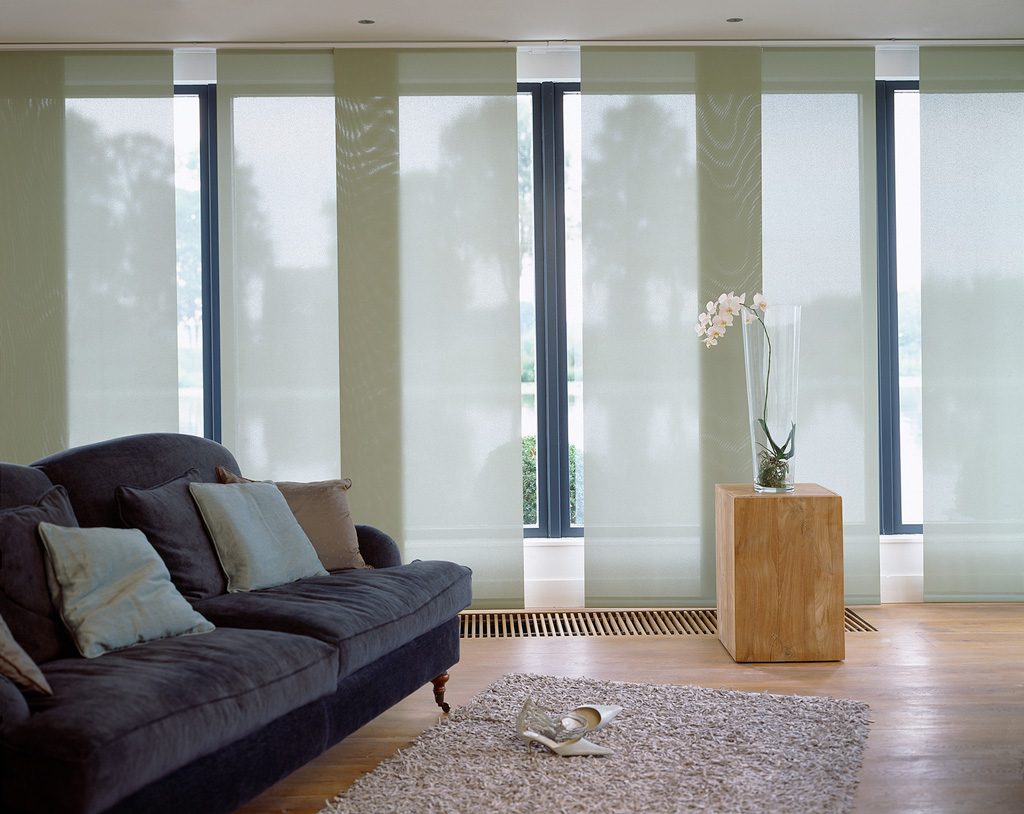 6) Panel glide systems
Also known as sliding panel blinds, these Panel glide systems combine the functionality and reliability of blinds with the looks and appeal of curtains. Recommended for sliding door applications, these window coverings are available in a range of materials and can be operated by wand or cord.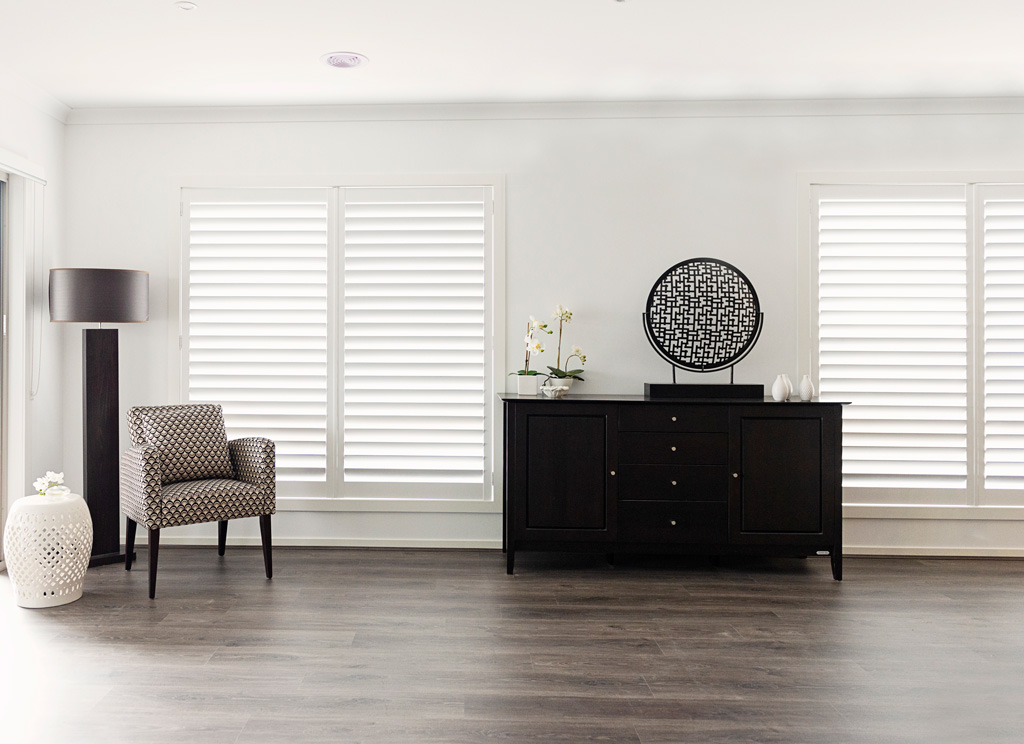 7) Ambience hardwood shutters
Made from sustainably sourced hardwood, Ambience Hardwood Shutters feature a light weight frame with a concealed aluminium control rod. These wooden blinds are suitable for configuration in several systems, including as sliding shutters, bifold shutters, and single & double hinged shutters.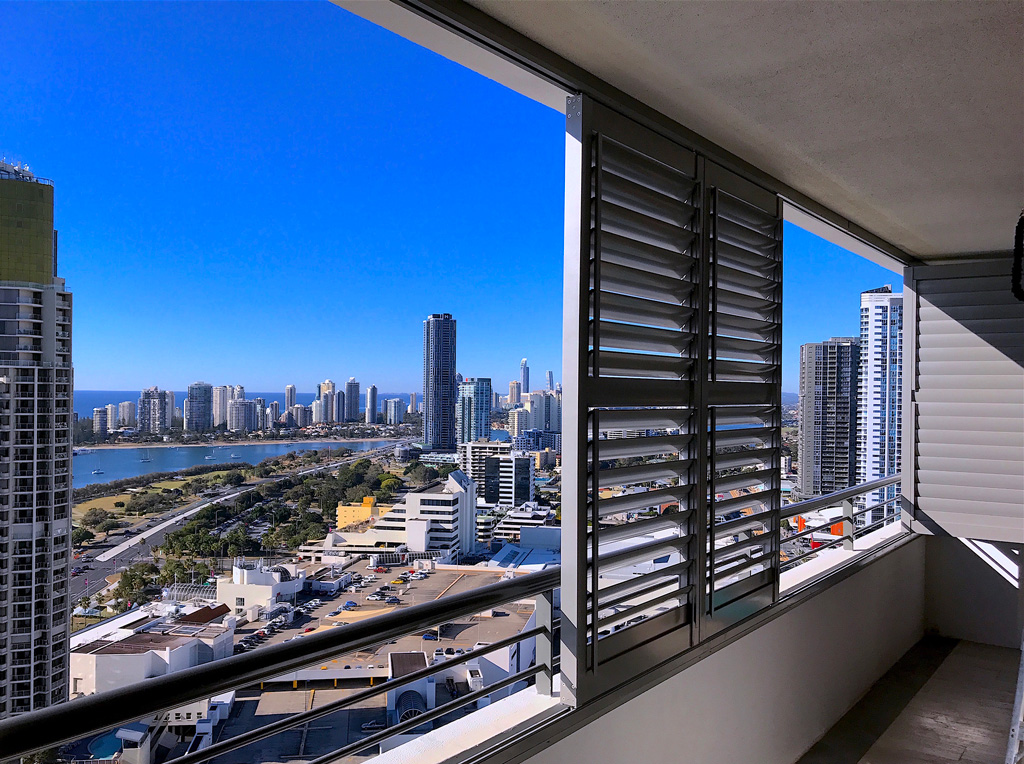 8) Ambience external aluminium shutters
Made from 1.4 gauge marine grade aluminium along with reinforced connecting joints, Ambience External Aluminium Shutters deliver the type of sleek appeal that is generally associated with internal products. Suitable for use alongside products from Verosol's range of timber shutters, these products can also be configured as sliding shutters, bifold shutters, and single & double hinged shutters, as per the requirements of individual applications.
Verosol is available throughout Australia with showroom representation in Sydney, Canberra, Wollongong, Melbourne, Geelong, Brisbane, Gold Coast, Sunshine Coast, Toowoomba, Adelaide and Perth. For details of your local Verosol Specialist call 1800 011 176 or visit the contact page of our website.